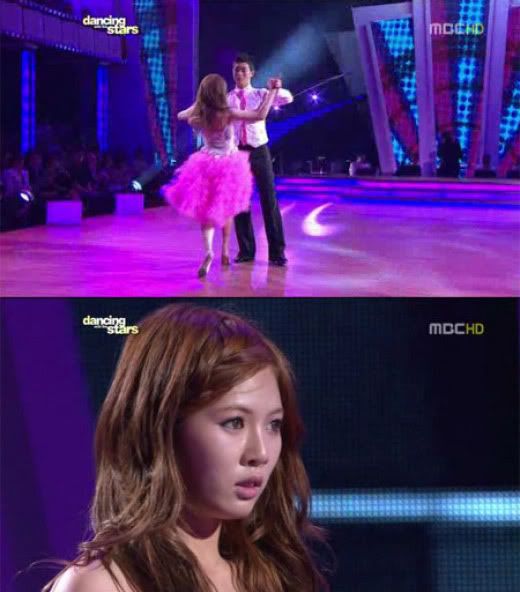 4minute HyunA terluka saat perform di "Dancing With The Stars" !!
Hyunah tetap tampil optimal di MBC "Dancing with the Star" kemarin walaupun pergelangan kakinya terkilir. Luka ini didapa Hyunah saat latihan untuk konser spesial SBS.
Walaupun begitu, Hyunah tetap tampil dengan bagus di acara ini tanpa menunjukan ekspresi kalau kakinya sedang terkilir.
Sayangnya, Hyunah harus tetap mengbati kakinya untuk 2 sampai 3 minggu.
Cube Entertainment
berkomentar,
"Kami melanjutkan pengobatan untuk mencegah lukanya memburuk. Dia tetap konsisten untuk melakukannya dengan baik, jadi dia pun melakukan segalanya dengan sangat baik untuk penampilan berikutnya."
Klik disini untuk melihat performances Hyunah..
Credits & Translation by Qisthi http://thisaboutkorea.blogspot.com/
Source : allkpop
'kpop,news,about korea,korean stars,korean music,download,film,OST,movies'